Welcome to The freshmen weekend of aerospace engineering
Microsoft Teams
Please install Microsoft Teams by following the manual 'How to install Microsoft Teams' also sent to you by email.
Microsoft Teams will be the platform of the Freshmen Weekend 2020, so make sure it works!
If you  have any problems regarding Microsoft Teams, please contact us at [email protected] 
Registrations closed
Registrations for the Freshmen Weekend are now closed. If you still want to sign up, send us an e-mail at [email protected] 
Book package
Every year the VSV 'Leonardo da Vinci' offers a book package which includes everything you need from the first semester (except Engineering Drawing). When you become a member of the VSV, you get a nice discount as well!
Buy your books on: https://leonardo.itdepartment.nl/
For more information about the book package, check the VSV website: https://vsv.tudelft.nl/content/bachelor-books
Information video
Already over 200 people have registered for the Freshmen Weekend!
For those of you still hesitating if you want to sign up for the Freshmen Weekend or the OWee, you can watch the video below to get a short overview of the introduction period for first-year students at the TU Delft.
We hope to see you in August!
About the VSV 'Leonardo da Vinci'
Established in 1945, the Society of Aerospace Students 'Leonardo da Vinci', has grown into a mature society. It organizes many activities for its members, more than 95% of all students at the Faculty of Aerospace Engineering. Currently there are approximately 2300 members, making the Society of Aerospace Engineering Students the largest society of its kind in the Benelux. The Society aims to serve the interests of aerospace students in all aspects of student life. Since 1945, this has been achieved by organizing a wide variety of activities.
About the Freshmen Weekend
The best way to start your career as an Aerospace student is joining the Freshmen Weekend! This amazing event will start on the 21th of August. During this online event you will make friends and learn everything about our society. Sign in via the OWee website!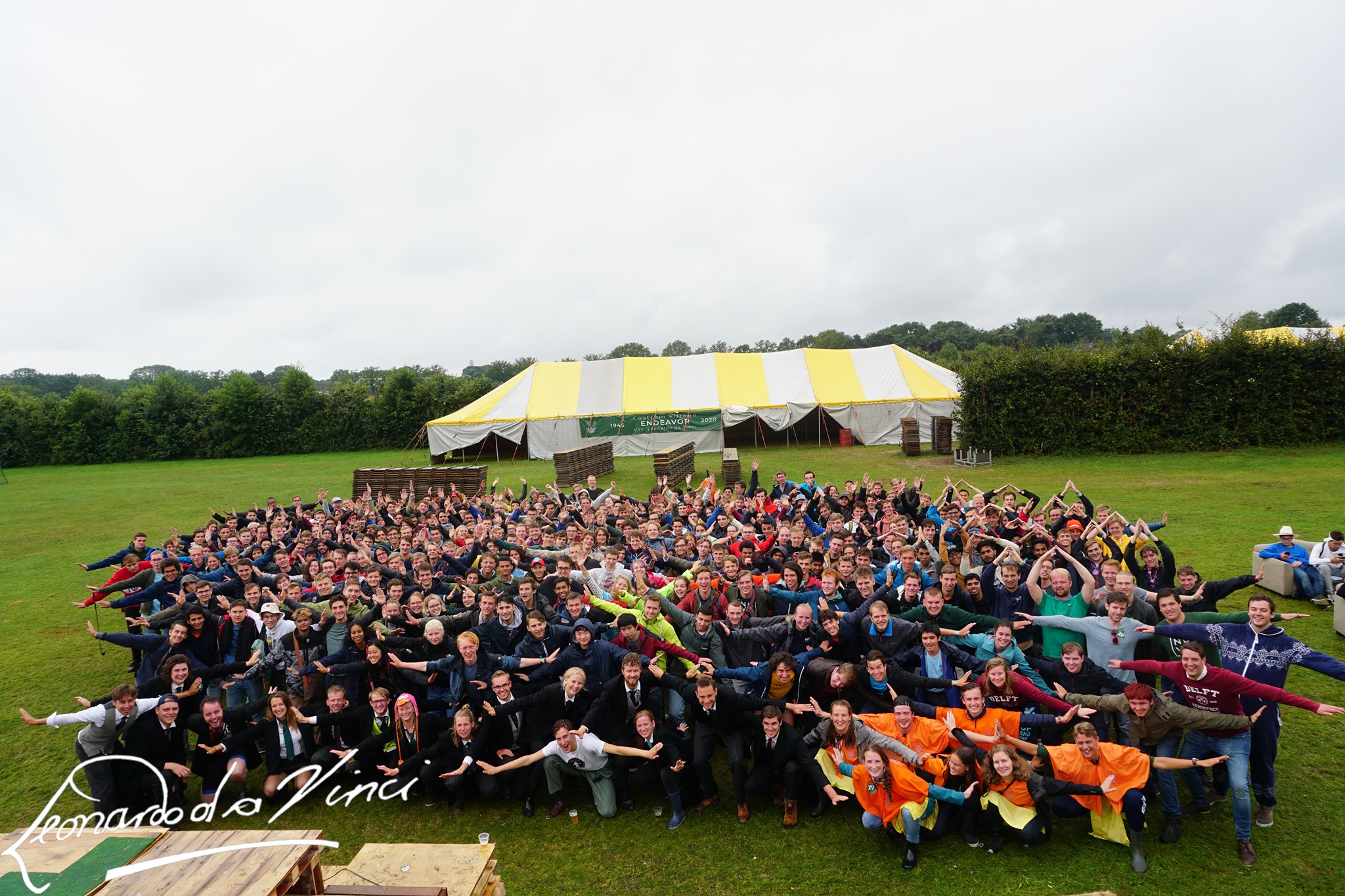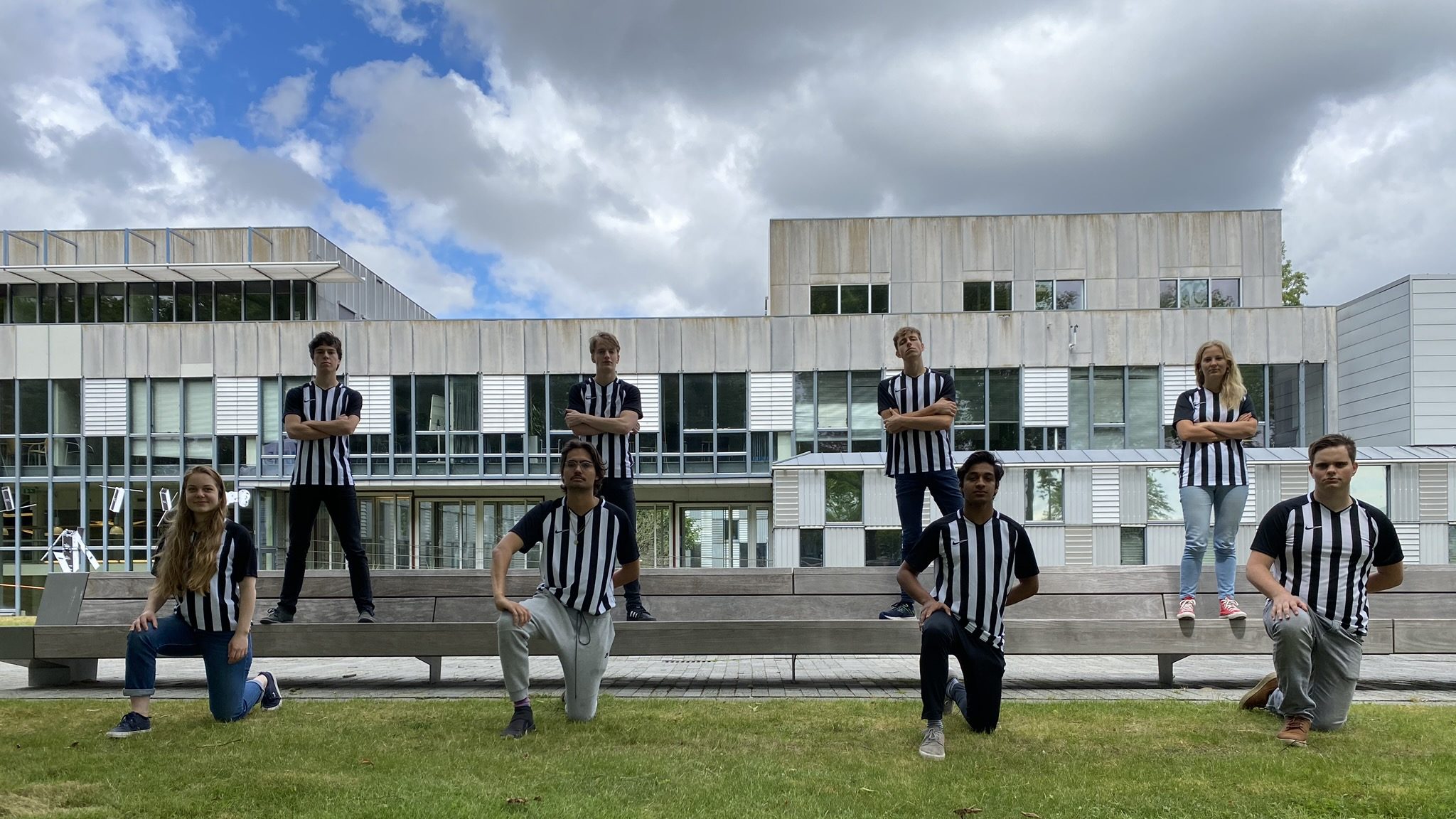 About the Freshmen Weekend Committee
We are 9 Aerospace students determined to give you an amazing lift-off into your first year as an Aerospace student!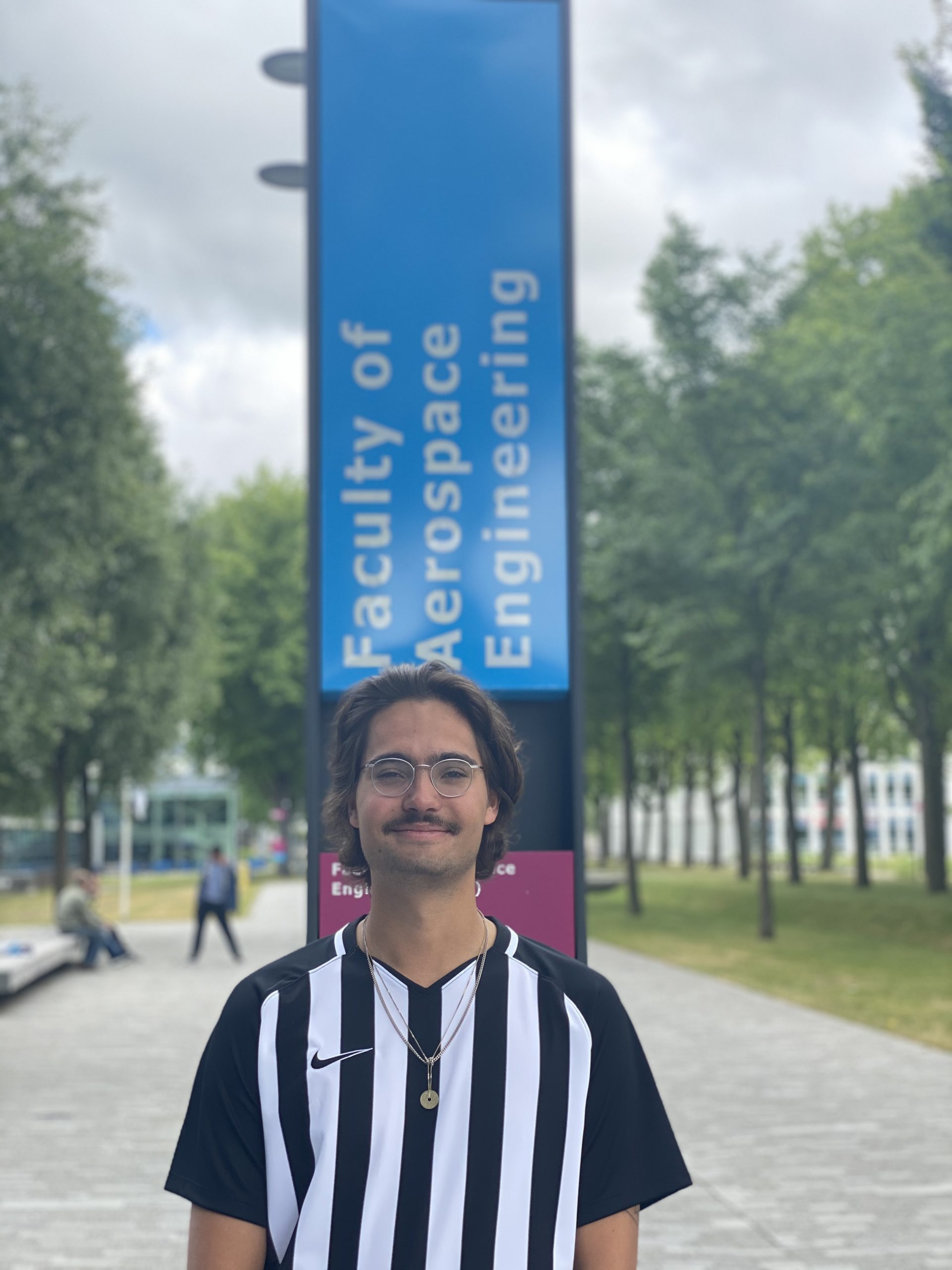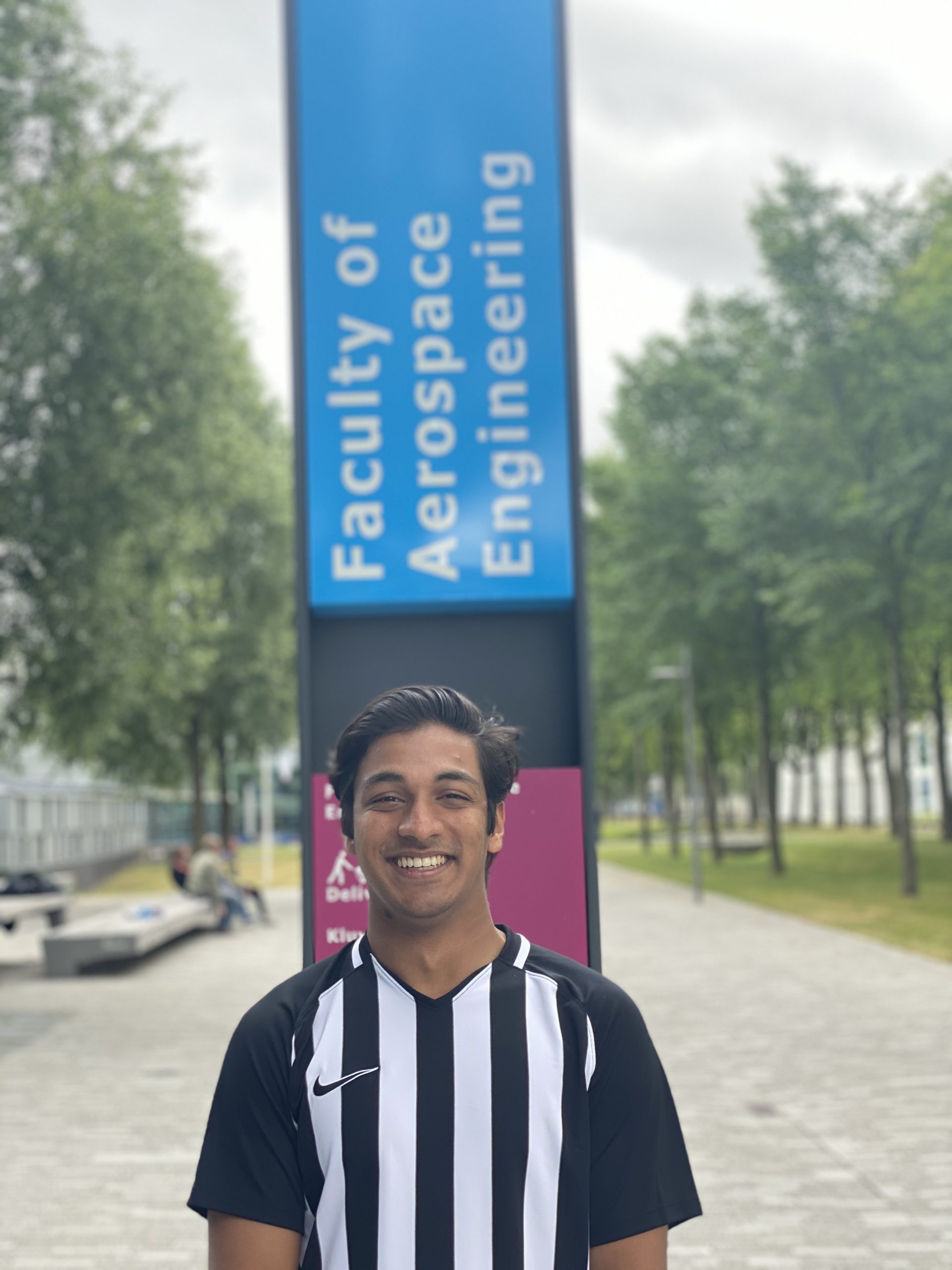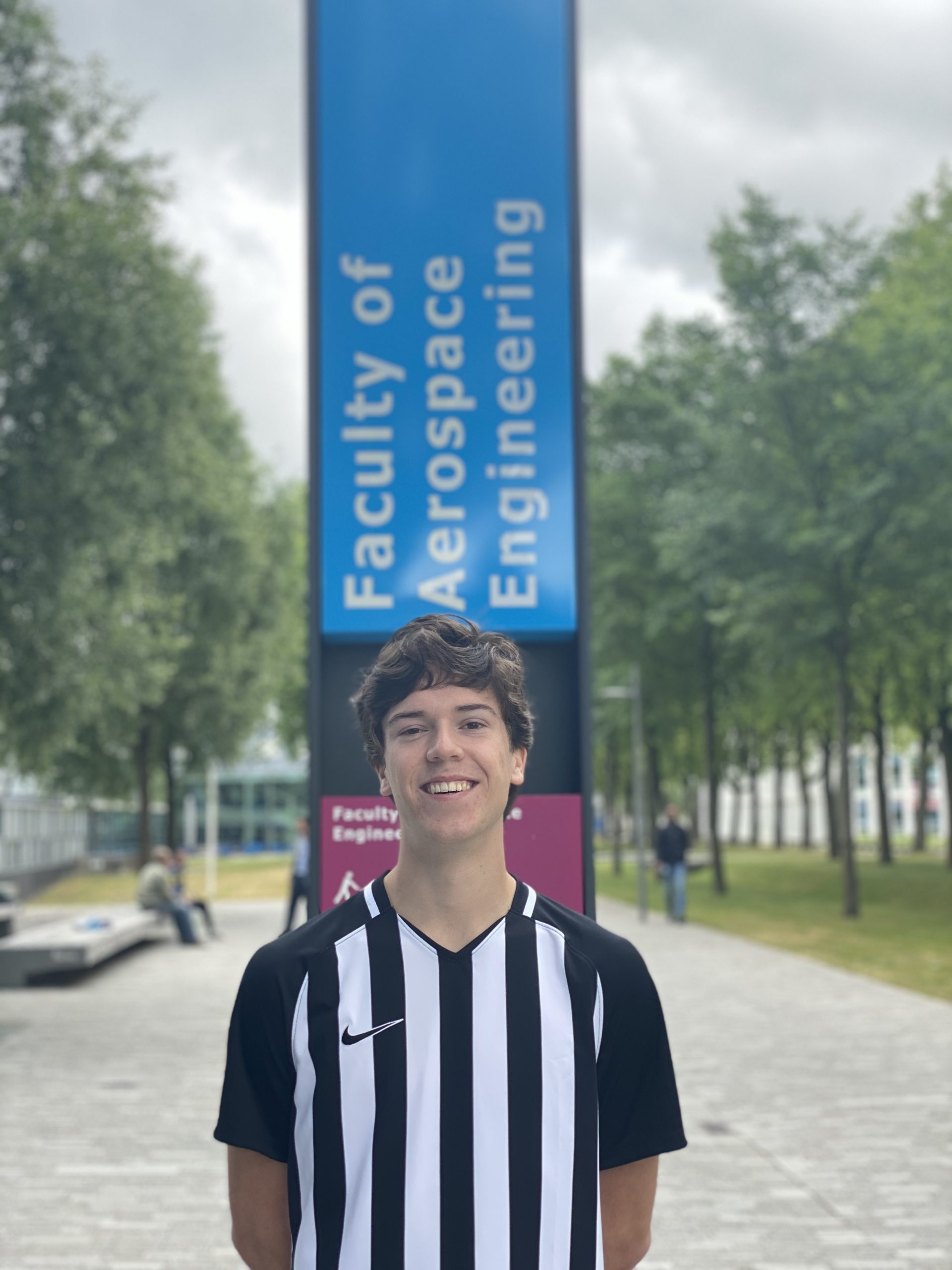 Ties Hollander
Commissioner of Logistics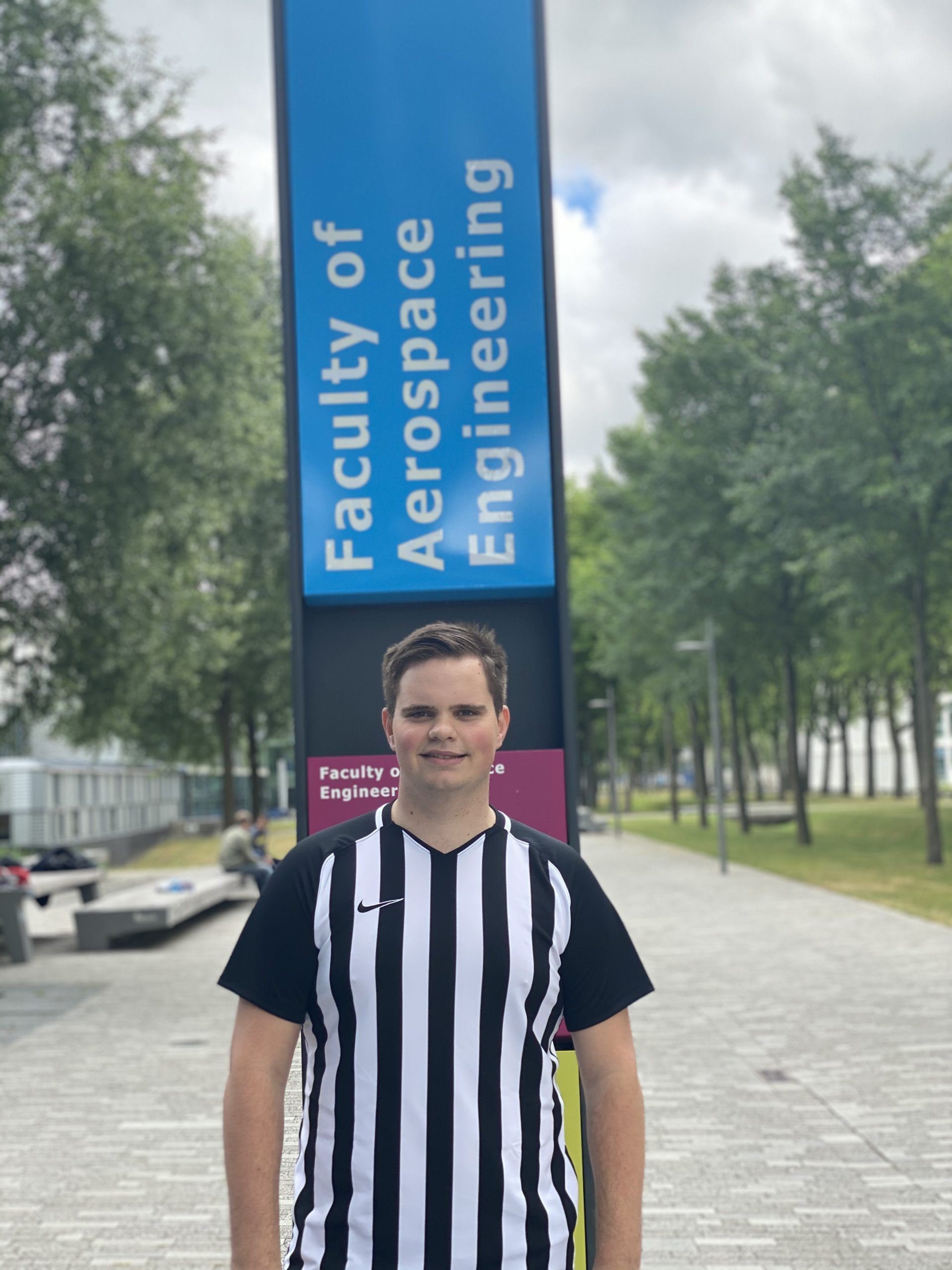 Bram Buijvoets
Commissioner of Program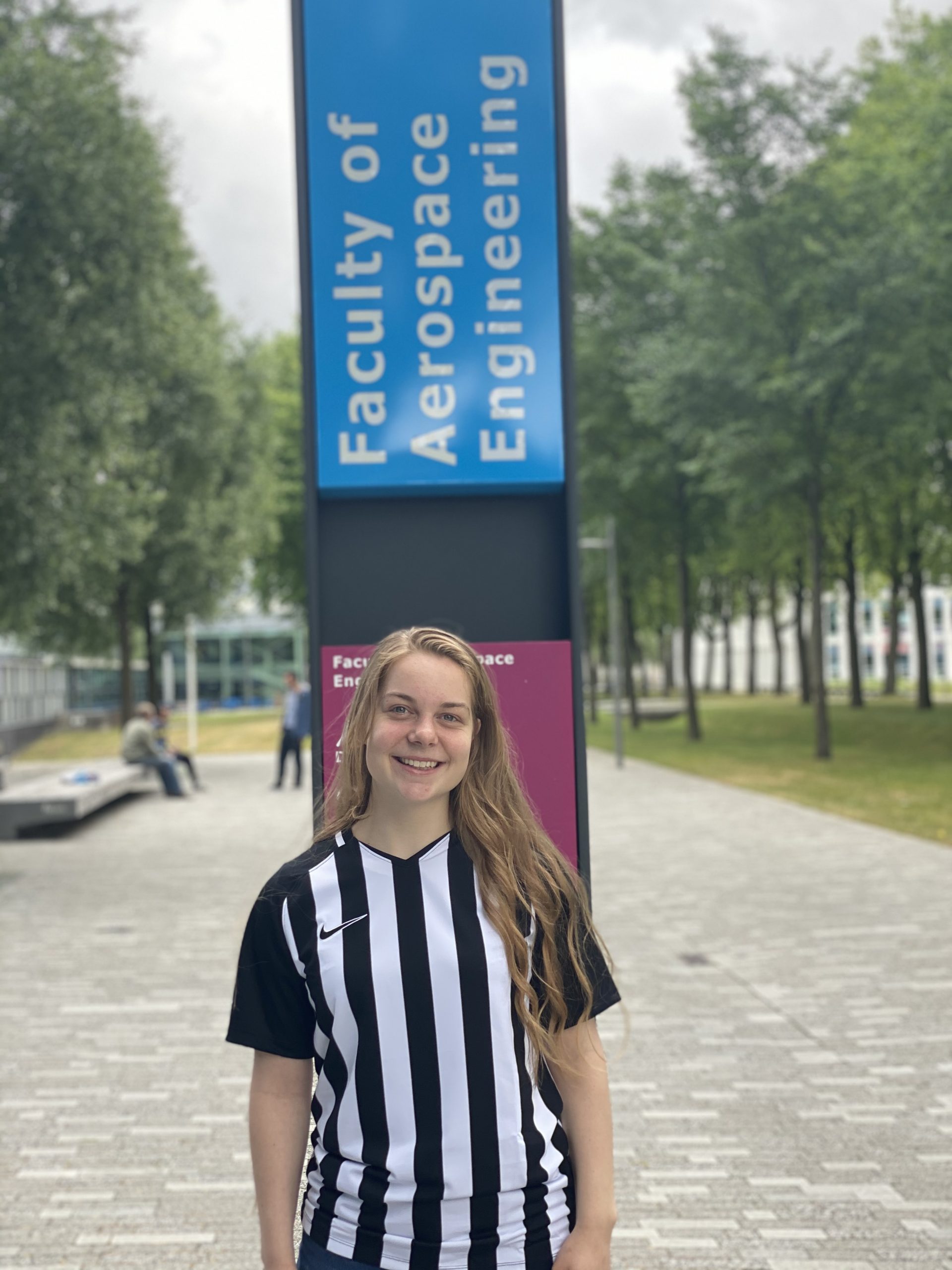 Alune Greeve
Commisioner of Inventory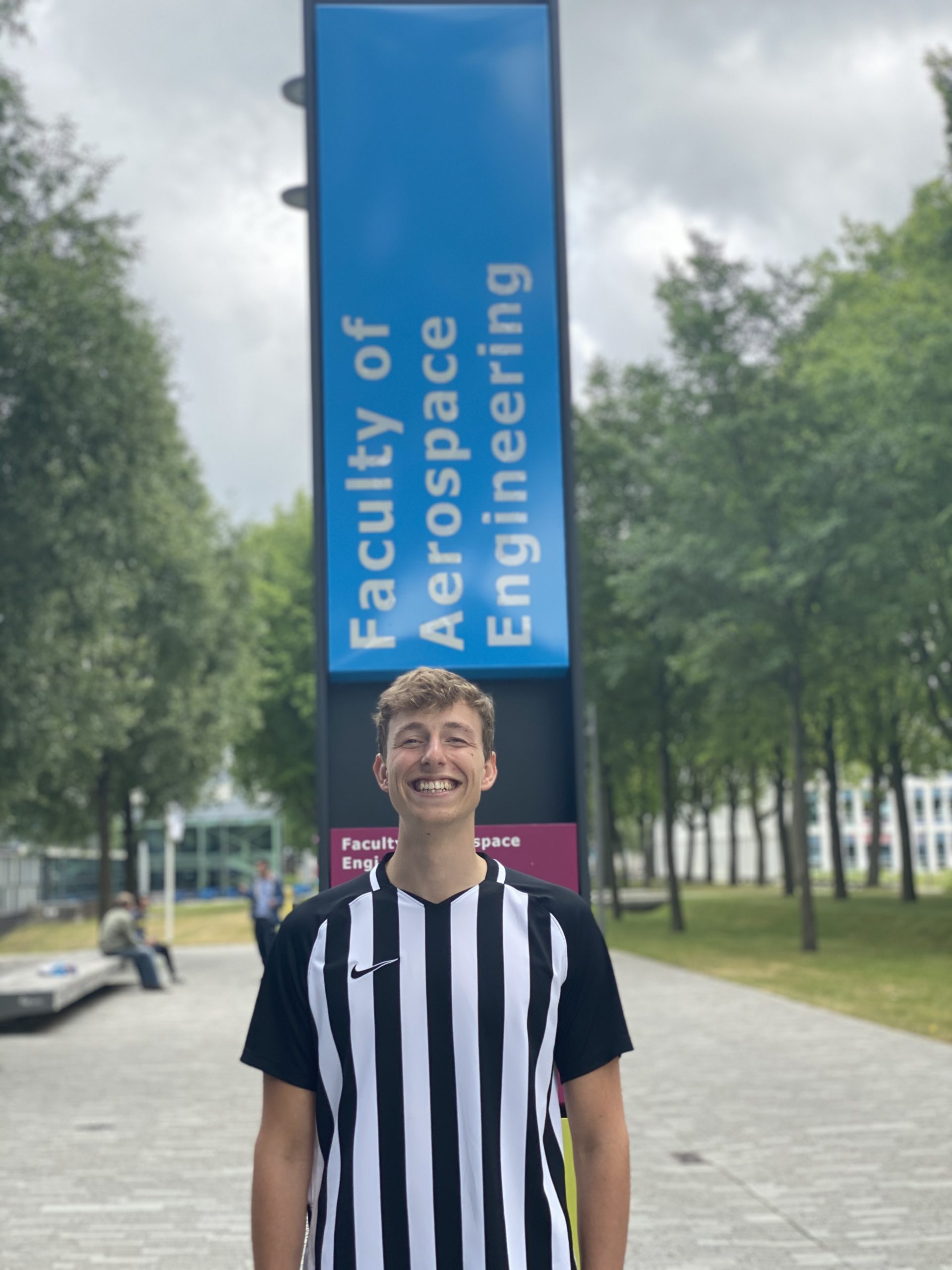 Freek Kunz
Commissioner of Acquisition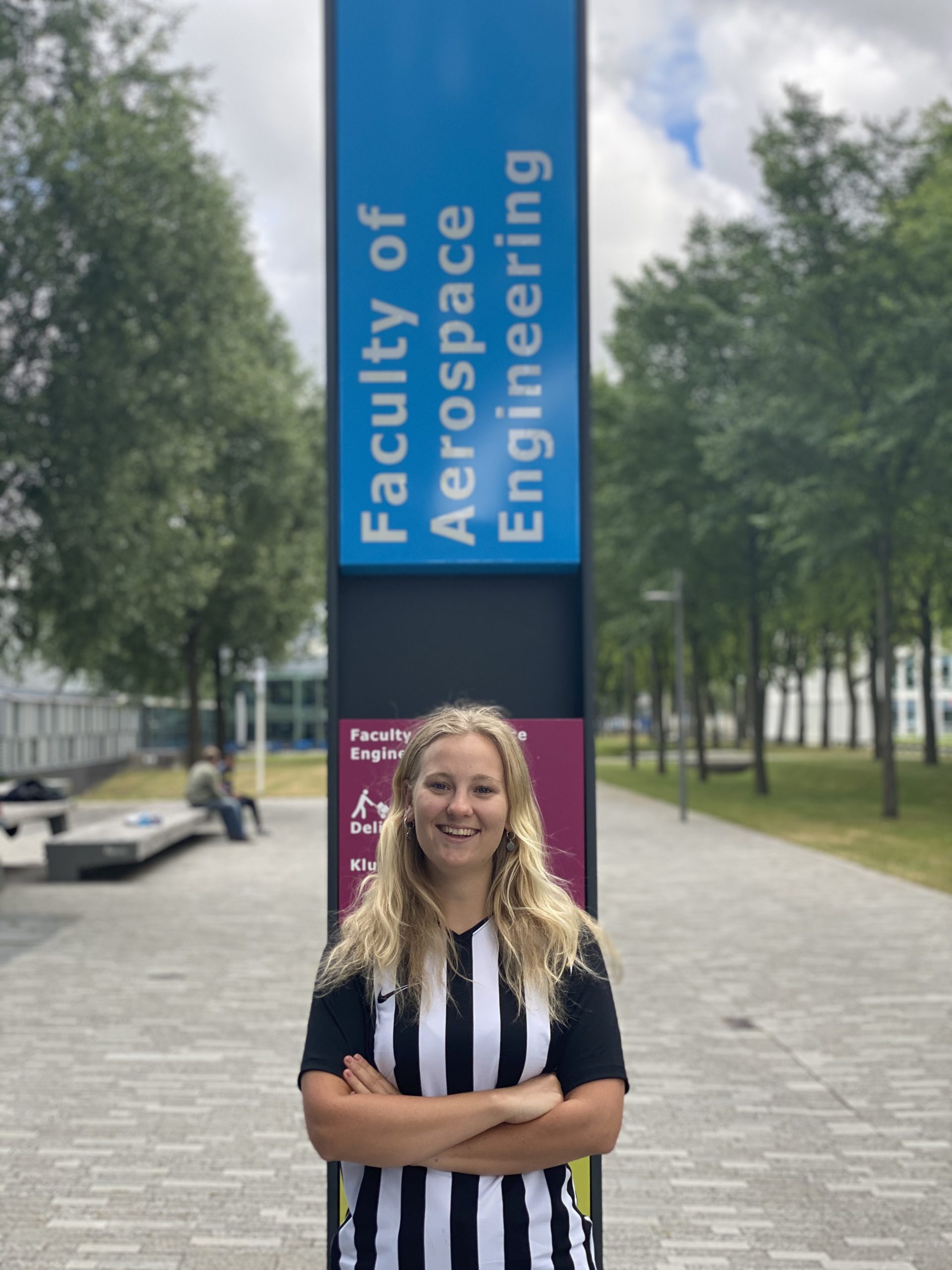 Tessa Mennink
Qualitate Qua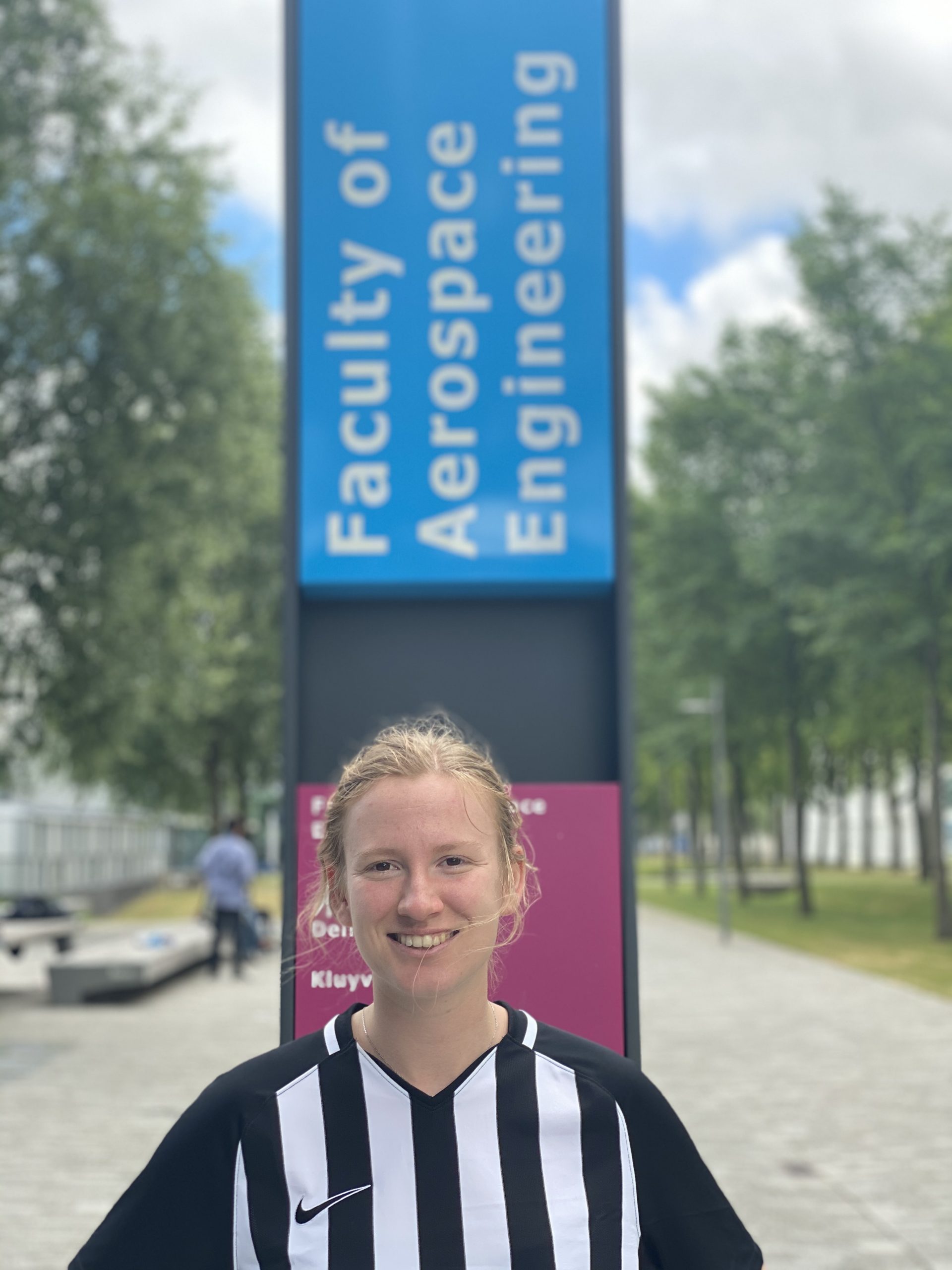 Nikki Kamphuis
Qualitate Qua